Copyright 2017 © The Community Foundation for Financial Literacy




The Community Foundation for Financial Literacy is now RIGHTPATH!


Westside Momentum
ATLANTA (June 19, 2015) – The Arthur M. Blank Family Foundation, in partnership with the Georgia Center for Nonprofits (GCN), has announced that The Community Foundation for Financial Literacy has been selected to take part in Westside Momentum, a three-year capacity building initiative of the Westside Neighborhood Prosperity Fund designed to increase the impact and sustainability of organizations based in Atlanta's historic Castleberry Hill, English Avenue and Vine City neighborhoods.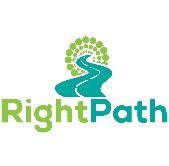 HOME
ATLANTA (Sept 1, 2015) – The Foundation embarks on its Family Self-Sufficiency Initiative as part of the Westside Momentum Partnership. Through this initiative, using our RightPath model, the foundation will work with local families in the Westside area on family financial plans using professional coaches. Students will be exposed to STEM subjects at very early ages and school partners will receive direct support in developing key after-school initiatives that supports their students and families.
RightPathTM is a suite of personal finance and career services targeting local families and youth. The programs and services are designed to promote proper use of traditional financial services, create a college-going culture and prepare for family self-sufficiency. RightPath focuses on empowering participants and families and equipping them with the necessary tools needed for upward mobility.